Dun Horse is a combination of black and red gene. This gene will effect on the whole body but leave mouth and tail parts. But that can be seen in most of the breeds. Sometimes stripes of colour will appear on the body. Dun can be bay dun or other brownish or red shade.
Here are some names for dun horses.
Famous Dun Horse Names
There are many famous dun horses from history. They have a brilliant record in racing or gaited breeds. Here are some famous dun horses from history.
Doc O'Lena – A dun quarter horse from history a winner of cutting horses.Doc was included in the NCHA Hall of fame. Not only his previous achievement, but he was also included in NCHA Futurity Championship.
Dry Doc – He was the sire of cutting horse. This American quarter horse was the second and last foal of Poco Lena. He was brother DOc o' Lena and later included in the NCHA Hall of fame.
Dundeel – It is the most common horse name used for dun horses in Australia and the Asian region. He is a champion Newzealand horse. Andrew Forsman and Murray baker trained this horse. Dundeel has a brilliant race record, he won five consecutive rases including spring champion stakes. Dundeel was the first horse to win the Australian crown championship.
Zabeel – Another breed from Newzealand who won his races in Australia. During his brilliant career, he won more than seven races. Zabeel won Moonee valley stakes, Might and power and Australian champion Octagonal.
Doc Bar – Another dun chestnut horse from history with a brilliant racing record. He produced famous foals like Dry Dock, Dock's Oak, Doc's Dandy Doll and Lenas Pappy.
Lynx Melody – She was Cutting horse champion. Lynx Melody later inducted into AQHA. She has a record of winning both derby and futurity in the same year.
Smart Little Lena – Another dun stallion registered from AQHA.He was a dark sorrel stallion with white socks on both feet. Smart Little Lena was inducted in both the NCHA Horse hall of fame and AQHA hall of fame. He was the first horse who syndicated before appearing in the show.
He was a record-breaker in cutting horses history. Like in recordings he had $743,275 earnings. Smart Little Lena has a brilliant history of progenies. He alone won 50 million$.In 1982 he won NCHA Futurity and super stakes later.
Zippos Mr Good Bar – He was the son of the famous Zippo Pine bar. He earned over 39000$ in the show ring. He shined his appearance for Narmonts and they leased him. He sired famous Vital signs are good.
Top Deck – A famous dun horse from history who gets injured in his early life. This injury prevented his racing career. His sire and dam were Man O War and Daughter of Chicago respectively. His two sons were inducted into the Quarter horse hall of fame.
Popular Dun Horse Names
Male Dun Horse Names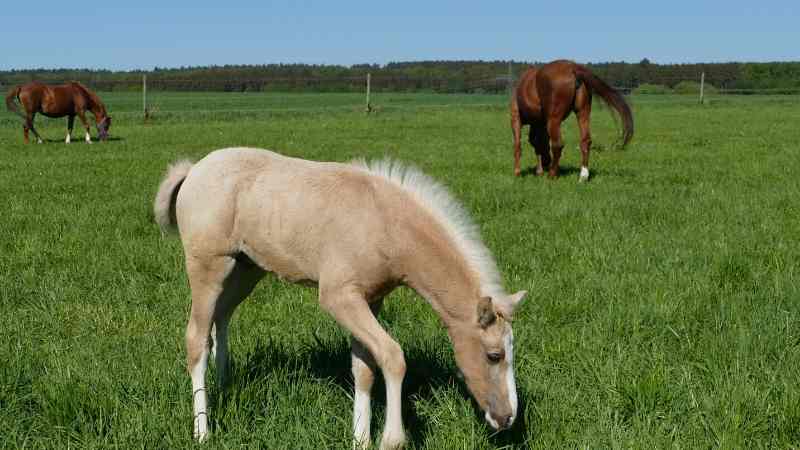 Female Dun Horse Names
Read more Bay Horse Names
Dun Names for Horses on the base of Color
Dun is actually not pure colour it is a dilution gene with a combination of black and red pigments. Dun colour appear on the body except for tale and mane. Some times they have a dark appearance around the face area.
There are few breeds that come with dun coat colour. Przewalski horses, Icelandic Ponies, highland ponies and American quarter horses. here are a few names based on their breeds and colours.
Grulla – Grulla or Grullo is not pure body colour but it is a stage of horse coat colour when colour appears with mouse colour hairs on the coat. Every shade of grulla is mentioned with a different name.
Blue dun, Gray dun, Mouse dun – These few are also different shades of dun horses.
Peanut – Dun coat colour looks like peanuts so peanut can be the perfect name for them.
Bay – Bay is another coat colour that appears like dark brown or black-brown appearance with black coatings on the mane.
Chestnut – It is another reddish-brown colour with a light mane. Chestnut is also a catchy name for your dun horse.
Few other dun name ideas from other languages.
| | |
| --- | --- |
| Maro | Brown in the Russian Language |
| Dafin | Bay in the Romanian Language |
| Kafe | Brown in Albanian |
| Kastanie | Chestnut in German |
| Kurumi | Chestnut in Japanese |
| Marron | Brown in Spanish |
| Niran | The Arabian name for fire |
| Hong | Chinese for red |
| Beets | Inspiration from sugar beet |
| Garnet | Red colour diamond |
| Brandy | Chestnut |
| Roana | Spanish for red-brown |
| Carnation | Special red colour flower |
Dun Horse Naming Facts
Dun dilution gene provides flexibility while choosing a name. You can pick black, bay, brown or grulla horse names for your dun breed. Classic duns are also called zebra dun with a dusty body appearance.
Red duns which also known as Clay back have a light tan coat. Light coat colour makes them different from chestnut horses. Grulla is also the coat colour of dun horses with dusty hairs on body. Grulla also contains a tan gene with a black one.
Some owners are confused between buckskin and dun horses. Both are different on the base of primitive marking on their body.
True dun horses have a dorsal stripe towards the dock of the tail. This body coat coloured stripe is a sign of a true dun horse.
Zebras are very closed to dun horses. Stripes and primitive markings make them similar to dun horses. Do you want to read some zebra names?
Naming your Dun Horse
So select pedigree names for your foal. Dun horse can have primitive markings on the body. A dorsal stripe appears on his body which extends towards the tail. It should have zebra-like stripes on legs end. Dun horses should have a dark face and dark colour. Here are some tricks for you to find a good name for a dun horse.
Choose a funny name for your dun horse. Funny horse names give elegant sounds when we call his name. Funny pedigree names like brownie or gene rabbit.
Dun horses are gorgeous and elegant so give them a unique or badass name which should resemble their body appearance.
Conclusion
There are only specific criteria when we choose a name for a horse breed. If you have dun racehorse then you can read this racehorse names guide to get a better understanding. Otherwise, you can pick any name for your horse.
Add some fun in farm names and select according to rules for registration. We have listed names on the bases of colour and body appearance. Name selection is easy for you if you will go with a gender-based choice.
Related Articles