Grulla horse names are unique and catchy. It is coat colour or shade of some breeds. Naming your Grulla horse is easy if you are aware of the breed and exact coat colour. Here are some Grulla names for your horse.
Famous Grulla Horse Names
These ideas are the most popular ideas for Grulla horse. Depending on body colour and different shades of Grulla these names can be the best selection. Gray, dapple grey, dun, blue roan and other shades are perfect while naming horse.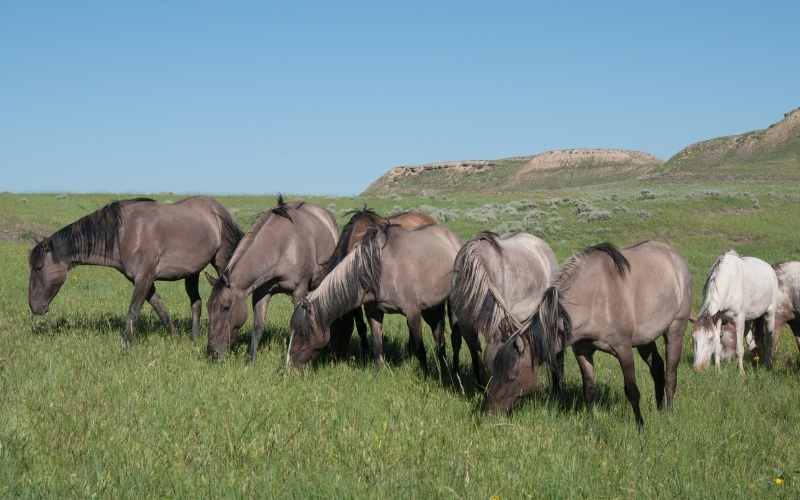 Grulla Names for Stallion
Here are some Grulla or Grullo names for male horses.
Ash – Ash is remaining of fire that may be gaseous and appear in the form of residues. It has greyish colour so name resembles with Grulla coat.
Coal – It is also hard rock appear as fossil fuel. Coal contains hydrogen, oxygen, Nitrogen and Sulphur. It also has a greyish-black type of colour.
Cinder – Cinder is a famous adult novel but also a combustion residue. If you have dapple grey or grulla stallion, "Cinder" is the best name for him.
Balto – Balto was a famous grey dog from Balto movie
Baloo – Baloo is a catchy name for your grulla, it was a famous character in "The Jungle book"
Dove – Dove is famous care brand of USA. It is actually a pale grey shade
Rocky – A character from The Adventures of Rocky and Bullwinkle and Friends
Foggy – A word or extension of fog, appear as coat colour name.
Monday – The name from the start of the week or Moon Day
Cinder – Ella – It is a funny name with a little extension
Grizzly – A colour like silver
Myst – Mist or Myst, in which Myst is an old spelling of Mist
Paloma – Name for Pigeon in the Spanish language
Murk – Murk is dark mist when it is hard to see anything. Murk is another word for highly clouded. It looks a tough name for a male horse.
Smokey – One who has smoke or greyish qualities.Smokey is an extension of smoke.
Grulla Names for Mares
Azure – Azure is sky blue colour
Cadet – Cadet is a Unisex name which stands for the shade of blue
Plata – A word for silver in the Spanish language
Steel – Word for the metal alloy. Steel is greyish or silver-like colour and best name for the strong mare.
Wisp – Wisp is term used for thin streak from smoke
Nickel – It is a silver-white metal with a golden tinge. Nickel is a combination of iron and other metals.
Chico – Famous silver rush in Chilli
Hecla – Hecla is a famous mining company in the United States. They are the best silver and mine production companies in Canada and America.
Nasa – NASA is a space agency of the United States. Relevant to colour, it is a famous mountain between Norway and Sweeden.
Potosi – Patosi is located in Bolivia.It is largest silver deposit in the world.
Gothel – A character Rapunzel's mother who steals her from the castle and keep her in a separate place.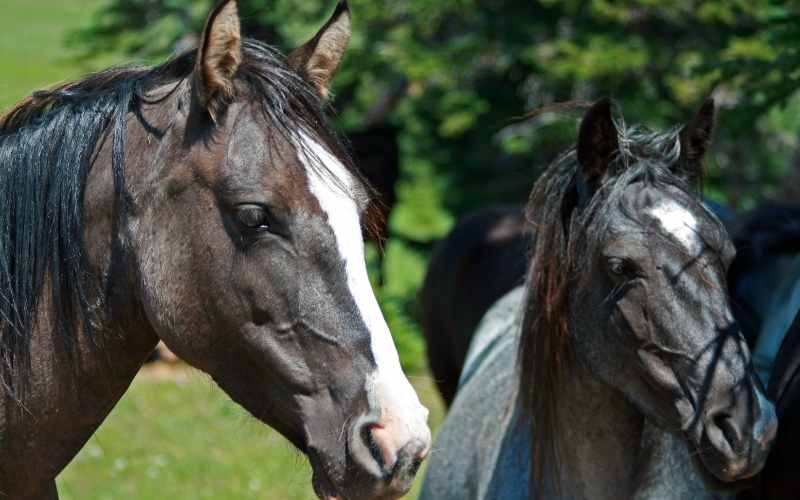 Grulla Coat Color in other languages
Blau – Word for blue in German language
Meleg – Word for gray in Hungarian language
Siva – A cool name in Solvenian for gray
Argento – Word for silver in Italian
Gin – Gin is word for silver in Japanese
Pawa – Pawa is "Power" in Japanese
Gris – Word for gray in Spanish
Plata – Plata is silver in Spanish
Acero – Steel in Spanish
Ferro – Steel in Latin
Gladio – Sword in Latin language
Argent – Silver in French
Daim – That is perfect name for Grulla as stands for Buckskin in Dutch language
Srebro – Silver for Croation
Paloma – A word for Dove in Spanish language
How to Name your Grulla Horse
Grulla horse has Spanish origin with different meanings behind it. Colours like blue dun, black dun and other colours have gene factor. These colours can make a combination of Grulla horse. Shade depends on dilation and gene characters of the horse. It is a family of mouse dun, grey dun and blue dun. Grulla can be breed to obtain silver Grulla or Light Grulla. During breed, the primary colour remains the same but shade can be changed.
There are different ways to observe Grulla horse,Here are some factors.
Dark Face
Cark Mottling
Leg Barring
Dark shadow on neck
Light Guard Hair
Here are some tips that can help you to pick catchy name for your Grulla horse.
Same Coat Color
Picking name for fellow coat colour is the best choice. Grulla has different variations like in major you can pick black horse names or grey horse names. Further some coat colour names that should be top in priority.
Age and Body Appearance
Age and body appearance can also play an important role. Like depending on the age you can select pony names or tough names for a mature horse. Body Appearance and gender also play an important role. Another important factor like breed also plays an important role. You can choose Appaloosa horse names for Grulla because they also develop colour.
Article sources
https://en.wikipedia.org/wiki/Grullo#:~:text=Grullo%20or%20grulla%2C%20also%20called,barring%20on%20the%20lower%20legs.