War Horse Names list is easy to find if you are a history lover. Many stallions and Mares attached with different Warriors. From Napolean to The Alexander, a great number of horses that helped owners.
A strong history and courage behind war horses make them stand out. We should remember their bravery, courage and strength. Many horse owners love to pick a tough name for their horse, so these war horses can help them.
| | | |
| --- | --- | --- |
| Girl | Boy | Unisex |
| Chetak | Tencendur | Plomo |
| Hermione | Traveler | Flicka |
| Dora | Copenhagengan | Pylon |
| Gypsy | Stranger | Thowra |
| Epona | Rocket | Snowfire |
| Bela | Topthorn | Wings |
| Blueskin | Nelson | Altivo |
| Buck | Mufasa | Shade |
| Amber | William | Rugby |
Famous War Horse Names
These famous war horses have history behind them.
Chetak – Chetak was a famous horse from North India.This horse used in the war between Mughals and Rajput before 1576. Chetak was a beloved horse of Maharan Pratap. Later king made a statue of horse for his honour.
Sergeant Reckless – Sergeant decorated after the war and got official in Military of United States. She was actually mare from Mongolian horse. The horse has a special history behind it, as it purchased for 250$ Seoul who needs money for his sister treatment.
Bucephalus – Famous Celebrity horse in history. Bucephalus was favourite horse of famous "The Alexander Great".The horse died in the battle of Hydaspes and buried in the modern province of Pakistan named Punjab. Bucephalus had a black coat so you can give this name to the black horse.
Tencendur – He was warhorse of Charlemagne in the "The song of Ronald"
Traveller – Traveller was a famous horse from the American civil war. General Robert E. Lee awarded him as his best horse during war. The traveller was famous for his speed, strength and ultimate stamina. Lee owned him in 1862 and rode in many battles. After the death of Lee, Traveller infected with Tetanus and died.
Altivo – Warhorse from Dreamworks
Kasztanka – It is actually a word for chestnut in the Polish language. Pilsudski named it due to its chestnut colour. She carried many polish legions battle on this horse during first world war. She was an elegant and beautiful mare with 14.3 hands and white stockings on the body. Mare was loyal to her owner.
Dora – A war horse from cartoon character Đurađ Senković
Marengo – Marengo was a famous horse that belongs to Napolean.A horse named after the battle of Marengo when he carried his rider safely. The horse has a strong history as carried from Egypt to France. Marengo was grey Arabian that bread with El Naseri stud. Stallion wounded many times in wars and rode in 8 famous wars.
Copenhagen – Famous hore from the Battle of Waterloo. Copenhagen was a crossbreed of Arabian and Thoroughbred horse. Named in honour of the second battle of Copenhagen. In his early career, Copenhagen won 9 out of 12 races and later sold to Duke of Wellington.
Stranger  – A war horse and cartoon character from " A song of Ice and War"
 Palomo – Famous horse of Simon bolivar. The horse used in many campaigns of National liberation. Palomo was white in colour with a long tail that almost reach to the ground. He named it Palomo after cock pigeon.
Comanche – Comanche was a famous mix breed horse that survived in Battle of little bighorn. The horse brought in US army in 1868. Comanche fought a battle with natives in the United States and wounded during the war. His wounds noticed after completion of the war. Fighters admired the courage and bravery of Comanche.
Cincinnati – He was a famous war horse from civil war. Cincinnati was the on of Lexington (one of the fastest horse of United states).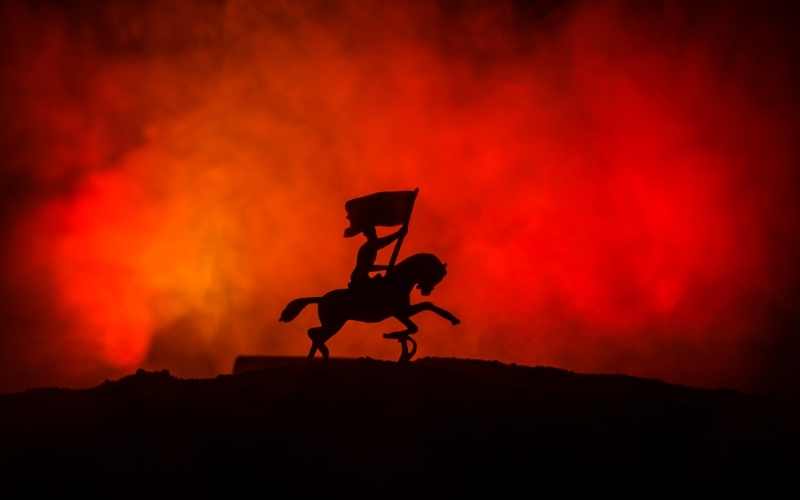 Female War Horse Names
Tornado – Horse ridden by Zorro in several films
Epona – She was a famous horse from Gallo – Roman Region. Epona was very strong who protected horses, donkeys, mules and different ponies. If you want to pick a tough name for your mare, this name is best.
Adira – Adira stands for strength in the Hebrew language. This name is very catchy and has an exotic sound.
Bela – Bela is also famous horse in the "The wheel of time" series
Castor – It is actually name from team of shire horses
Cigarette – Famous name from " My friend Flicka"
Flicka – Flicka is also name from similar movie "My friend Flicka"
Flame – From "The black stallion" series
Gypsy – Gypsy is name for gypsy horse from "Gypsy from now where"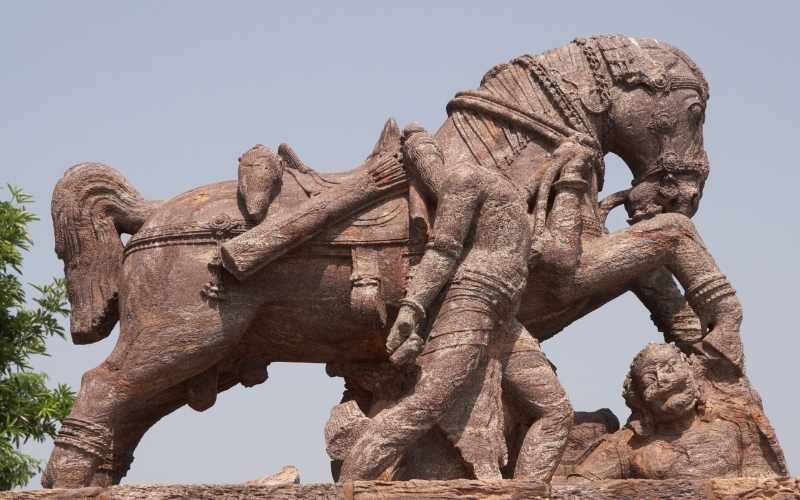 Male War Horse Names
Highboy – Highboy is friend horse from " My friend Flicka"
Joey – Joey horse named by Michael Morpurgo
Napolean – From the Black Stallion. Napolean was a warrior so naming exactly on his name will bring the great and tough idea
Pylon – From Dark Tower series by stephen king
Rocket – Name from " My friend flicka"
Topthorn – War horse from Michael Morpurgo
Tug – A well trained horse from Ranger's Apprentice
GullTopper – Gulltopper is mythological name and best for your stallion
Thowra – Thowra was bright color stallion and main character in silver Brumby
Snowfire – From Christopher Paolini
Wings – Sire of stormy
Scipio – From Heroes of Olympus series
Klinger – A famous war horse owned by United states army.it was Morgan crossbreed with and entered in Military series. He served as wheel horse.
Nelson – Nelson or Old Nelson was a famous horse owned by George Washington. He was a white blaze with chestnut colour. Nelson died at the age of 27.
Man ' O ' War – He was a very popular stallion and great racehorse ever. Man ' O ' War won 21 races out of 22. He awarded with different United states honour awards.
Blueskin – Blueskin is not a name in this horse, it is a gray horse of George Washington. He was one of the famous horse in the American Revolutionary War. The horse is known to be half Arabian.
When you want to name your horse with war or historical background, make sure it is trendy and easy to call. Some times we pick difficult names from history which are difficult to call now. Pick war horse names and call your horse with these names for practice.
Related Articles