Having a black and white horse is amazing to feel. A horse with two colour patches is a beautiful creation. Naming your black and white horse is easy and make sure you can find a catchy name. Here are some naming ideas.
Famous Black and White Horse Names
There are a lot of black and white famous characters from history, mythology and movies. If you are looking for famous ideas. This list is perfect for you, make sure to remember the history behind every name.
Pongo – From fiction movie 101 Dalmatians. Pongo was basically a pup with black and white marks on his body.
Goofy – A famous character from Mickey mouse which is the companion of the mouse. Goofy has black in colour with white hands so we can consider black and white.
Blackfoot – It is a perfect name for a horse with black legs. Blackfoot represents only foot or legs, attractive for male horses.
Snoopy – Charlie brown's pet
Crossword – It is a type of game with black and white dots and board. These are basically intercrossed words with clues.
Puffin – A cute bird with black and white body,and famous bird from Arctic sea.
Zebra – Zebra has white and black stripes, naming zebra to your horse is also a creative idea.
Zorilla – Skunk like Animal lives in Africa. If you want to choose a badass horse name, Zorilla is the best to name.
Black and White Horse Names from Nature
Nature is not the name of trees, sky or food. Look around you and find black and things from nature. Make their list and pick your favourite name. Hope you can not do easily and look for suggestions. Here are some names from nature.
Almond Joy – About chocolate which is dark from outside and white inside
Chester – Name from most popular game "Chess" .Chess has a black and whiteboard so it makes cool idea for naming your black and white mare or stallion.
Cookie – Cookie is a combination of black and white. Chocolate chip or oreo cookies, you are aware of this baked food.
Oreo – You are aware with Oreo ( Cookie with black and white combination)
Choccy – Same name like Cookie and Oreo , Choccy also from chocolate
Badgy – From word badger , a uni sexual name
Charlie – A famous television actor Charlie Chaplin who became famous in Black and white era. Giving Charlie to your horse show historical background.
Cruella – Black and white haired villain from movie.It is similar movie 101 Dimension
Aurora – From black and white sky
Barcode – Black and white color symbol
Bear – Have you seen two tone bear? Bear can be a catchy name for your horse
Chanel – A logo with white and black appearance
Jeeves – Name inspired by fictional character Buttler who always wear black and white Tuxedo
Cloudy – From different colors of cloud
Minnie – Minnie is a fictional cartoon character with white and black dots. If you have mare Minnie can be the best fit name for her.
Sushi – A famous Japanese dish that appear black and white
Dice – A black and white playing square type
Patches – Cute name like patched together
Inky – A horse with white coat color and ink like spots on body
Tuxedo – Most have whitish and black appearance
Junior Mint – A cute little candy with great taste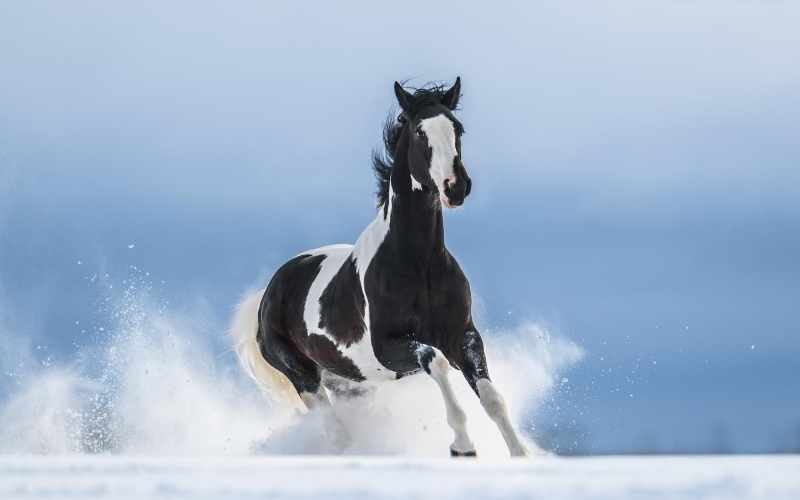 Black and White Ideas from other languages
Giving simple names like dot, dice and patch are bit old fashioned. That is a pro tip to find your favourite name in another language. Like Punt is a cute name that stands for DOT in the Dutch language. Naming in foreign language brings great ideas.
Punkt – Word for Dot in German
Dotto – Word for Dot in Japanese
Saikoro – Word for Dice in Japanese
Toppa – Meaning Patches in Italian Language
Punto – Word for Dot in Italian language
Punt – Word for Dot in Dutch
Tocka – Dot in Russian language
Namash – Freckle in Arabic
Chakka – Dice in Bangla language
Black and White Horse Names from other Animals
If you look around and see Panda, Zebra is also a creature with patchy appearance. Naming from other animals is also a great idea. Most of the animals with white and black markings are cute and catchy in Names.
Minnie – Like Micky , also Minnie Mouse.Cute name for both mare and stallion
Panda – Best for your black and white horse
Skunk – They are mammals with black and white body
Soccer – From soccer ball and best for male horse
Zebra – A fellow from equine family with patches
Orca – A killer whale with white and black spots on his body
Penguin – Penguin is cute name.If i have a patched foal , this name is perfect.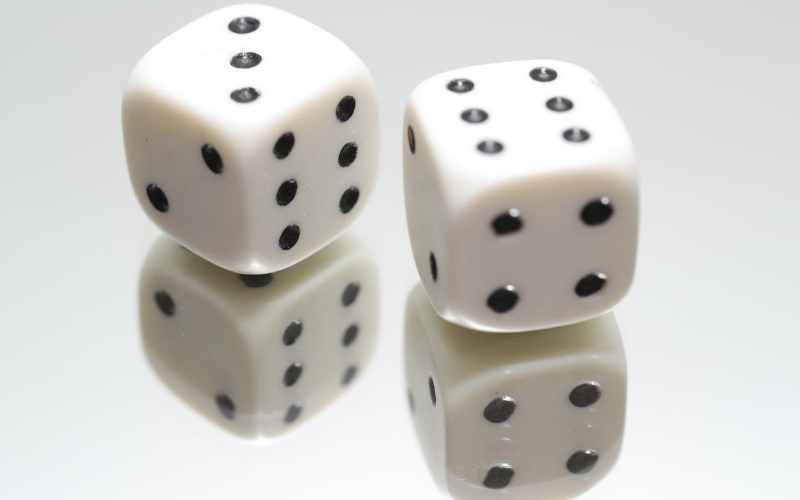 How to Name Black and White Horse Show
Nex, some horse lovers love to pick show names for their horse. If you have a patchy horse, it is confirmed that you are going to the show. Naming for the show is easy but make sure it is different from the actual name. An extension in the actual name will bring show name.
Dot
Dotty Love
Dot Show
Dot Spot
Zorro
Freckles
Freckles boys
Freckles show
Freckles life
Oreo
Oreo Moj
Yummy life
Oreo Eater
Oreo Dream
Tuxedo
Lacey Tuxedo
Past Tuxedo
Dotty Tuxedo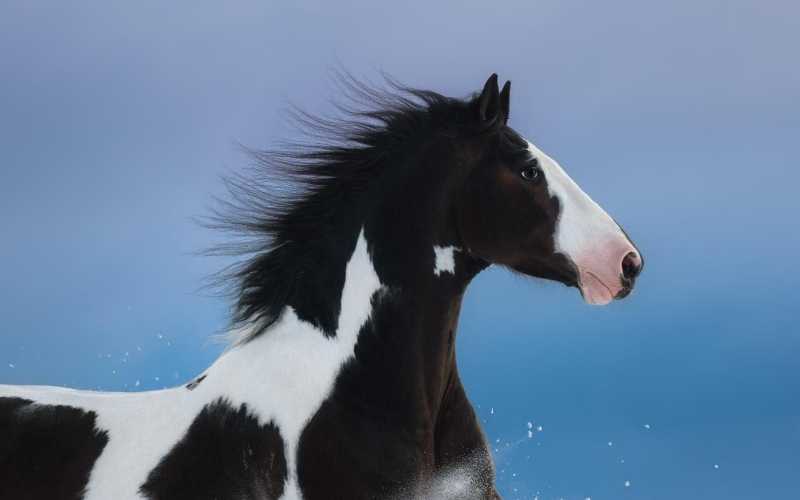 Naming your Black and White Horse
Go with a clear and straightforward name that best fit his personality. It will be easy to call these names as compared to shouting a tough and difficult name. If you love a long name then pick a name that is long, Makes sure it can be easily pronounced.
You can call the name easily. Make sure everyone in the family likes this name. One thing is also important which is the evergreen name. Some names become oldfashioned after some time and you can not change it even.
Some horse breeds have a black and white colour pattern, their exact name can also be used as a name. Here are some white and black horses.
Gypsy Vanner
American Paint Horse
Shire Horse
American Mustang
Shetland Pony
White and black horse names can also be picked from nature, food and another fellow animal. Drop your favourite name in comments.