Probably you have a new Arabian horse or looking for a name to your old one. Finding Arabian horse names is not easy but here is guide and collection of names.
Many breeders and owners of horses, especially Arabian horses' owners desire to give a name to their horse.
For an Arabian horse name should be an Arabic.
This has been a kind of tradition of giving an Arabic name to a horse when it comes to naming an Arabian breed. Although it is never easy to give a name which will stay with it for life and it will be registered with the authorities and considering such responsibility.
This is a kind of responsibility because the name of the horse also represents its personality just like humans.
Here some best Arabian names for your horse
Famous Arabian Horse Names
Some horse names are very famous in Arab. Worldwide most of the people copy these names for their stallion or mare. Here are some famous names.
Janan is a beautiful Arabic term mostly used for a beloved one. Very short and catchy name for the mare.
It is translation of word "Life" in the Arabic language. Hayat is the best-fit name for an Arabian stallion.
Labeeb is short and catchy Arabic name stands for "sensible" and wise. You can use it for both male and female.
Means "Immortal".Khalidah is a female name but Khalid is another Arabic term with the same meaning. Use Khalida for mare and Khalid for Stallion. That is the best pair name.
Aini stands for choice, flower and source. There are different meaning below to Aini. Aini is good for mares.
Yamaha is famous Japanese bike and cars brand. It is famous for race Similiar to Arabian Horse.
Suha is a local Arabic and Punjabi term for red colour. This name is best for chestnut or red Arabian.
Hurrah is a pleasant or delightful meaning term used in the Arabic language. It is basically an Urdu language word. In Urdu Hurrah means "A pleasant feeling of success".
So if you are looking for another pair name for your Arabian so Azizah and Aziz is best. Azizah means beloved one.
Noor stands for ray and best name for both male and female horse names.
The one who fights in Badar. In Arabic or Islamic culture, Badar was war and fighter or horses in this war can be Badra.
Kala is local Punjabi and Urdu term for "Black". A great number of black Arabian are present in the world. Kala is the best to name for black horses.
The cute local term for mares. Nina was a gaming character famous in Asian countries.
Azia means loveable and it is a catchy term for Arabian filly or mare. It is very short and easy to call name
This term has no specific meanings behind it but Lady kate is overall a catchy name suggested by horse lovers.
Malk stands for Angel. The good thing about this name is that it is common and for both mare or geldings.
Muna is a local Punjabi term for little kid. Mostly this name stands for little baby.
Muti is a common dog name in Asia. Muti is love sign for pets in Indian and neighbour countries.
Reem was a large animal in Ancient times. Another meaning of this name is a girl with full joy and happy life.
Aragon is a male name. Basically it is a landlocked region in Spain. It is a very beautiful state type.
Ziyadah or Ziyad is a famous surname in Arabian countries. Both can be used as a pair of horses.
Arabian is a horse of desert. Most of the Arabian love to ride and deserts. This catchy term is good for both genders.
Sassy is very short but catchy and easy to call name for mares.
Nugget is the best to name for the dun or bay Arabian horse. It gives unique sound and easy to remember.
Rana is a local caste system in Asian countries. This name suits only male horses.
The buraq is a famous horse ride on special occasion. It has a very interesting story behind it. Here is a recent resource to find it.
Saud means Saudi and Saudi stands for Saudi Arabia who are passionate lovers of Arabian.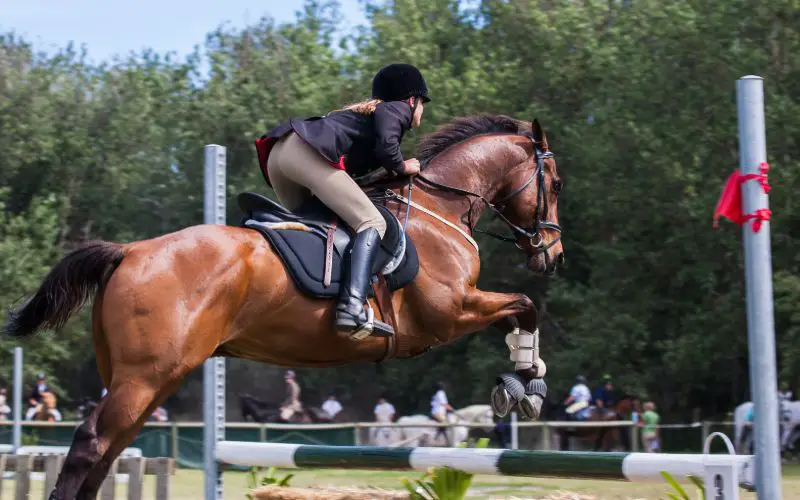 Male Arabian Horse Names
Finding best names for your stallion is no an easy task. Some English horse names can also work for Male Arabian. Here is our top selection.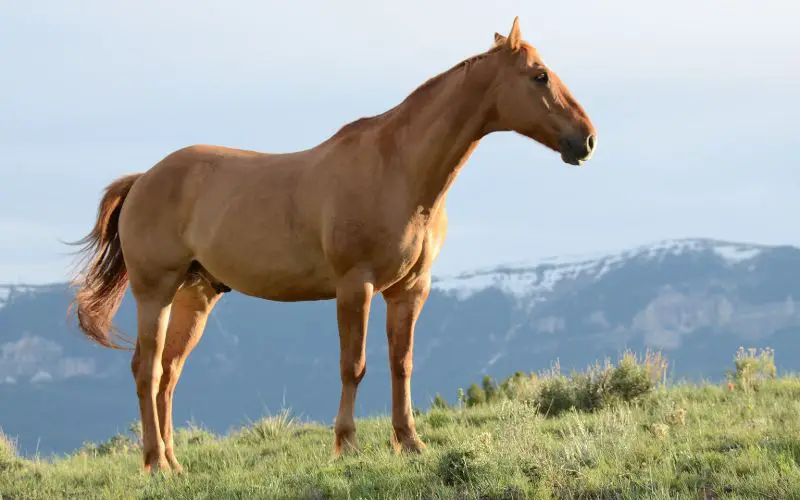 Female Arabian Horse Names
If the Arabian mare is your new guest than a catchy name should be the first choice. It is a bit hard naming female horse but this collection of names is amazing.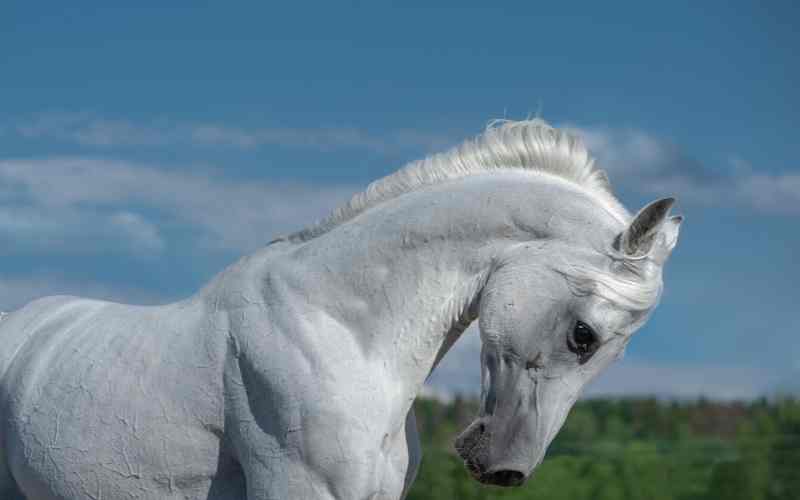 Arabian Horse Names with Meanings
Yasmine – From flower jasmine
Darcy – Cheeky Personality
Leila – One who born at night
Lutfi – Kind and friendly
Arabian Horse Names by Color
Arabian horses are not limited to one colour. According to recent studies, there are many coat colours belongs to this breed.
Every coat colour varies in numbers according to the region. Some breeds with markings on their body also part.
Here are some common coat colors of Arabian.
| | |
| --- | --- |
| Sabino | Rebicano |
| Dominant White | Seal Brown |
| Bay | Chestnut |
| Washy Bay | Palomino |
Lets give them name one by one.
Sabino Arabian Names
Skunk – Painted face like markings on sabino horse
Bay Arabian Names
Bay has actually coated colour appear in some Arabian Horses. Good to find a specific name for your bay horse. Bay Horse Names collection can also bring good ideas for you.
Whisper – For dappled grey Arabian mare
Arrow – Dark bay Arabian stallion
Honour – Mahongy bay Arabian
Cody – For your gray stallion
Nugget – Best for male gray horse
Chestnut Arabian Names
Sunstruck – Palomino Arabian stallion
Desert Rose – Red roan Arabian mare
Lightning – For chestnut with markings on body
Garnet – Deep red or chestnut name
Flame – Bright red mare name
Sunstruck – Palomino Arabian stallion
Prancer – Chestnut Arabian mare
Blaze – Flaxen liver chestnut
Black Arabian Names
Black Arabian are very rare to find but black names for horses look more catchy. Some below give ideas are perfect for black Arabian.
Coffin – For black stallion
Garnet – For black and red mare
Arrow – Dark or bay color Arabian
Starlight – For Pure black Arabian
Luna – For blue roan or black
White Arabian Names
Read more Arabian Horse Price
Then again not all Arabic names can be used for naming a horse. So, a little knowledge of the Arabic language is a must for people in the west.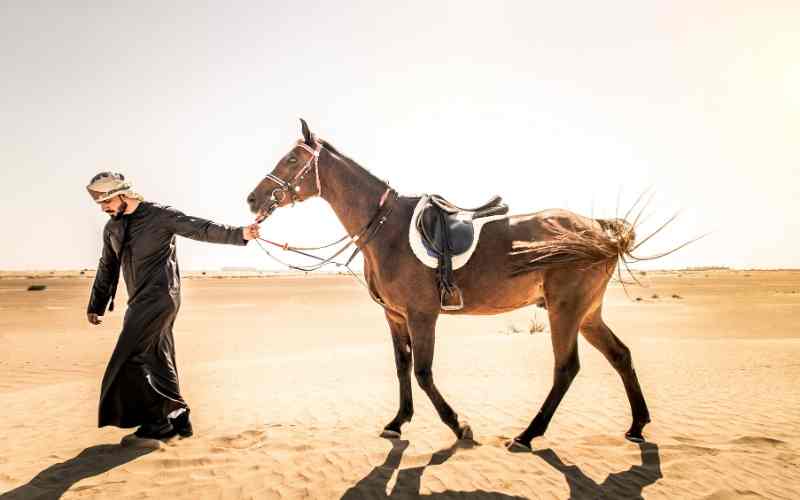 How to name your Arabian Horse
Understand Language
The Arabic language is full and rich in grammar. But you don't need to convert into a Sibawayhi (an Arabic linguistics scholar) to pick a name for your horse.
All you have to do is understand that Arabic language grammar is based on gender. Which means the nouns in Arabic grammar is feminine and masculine. This also means that many different names can be a perfect fit for both fillies and colts.
Pick Name from Colour
There are other means of naming the Arabian breeds like; consider the colour of the coat. In the Arabic language, the colours are also pronounced and spelt differently.
The colour for masculine is easy to speak as compared to the colour for a feminine, especially for people who don't know about this language.
Arabian Names from Translation
Not always the names of the horse colours match with the regular names of colours.
For example, a horse coated in Bay colour will be called Ahmar (for colt) and Tamara (for filly) but these colours mean red colour in general. A black-coated horse is called Adham (for colt) and dahmaa (for filly), whereas, Aswad is the name for black colour.
Although these names sound classic and cool, you cannot fully consider it done, since the colours of some horses change after some time.
Final Words
It is difficult to choose the best name for your Arabian Horse but this above list of Arabian horse names can help you to find the best name. You can drop your suggestions in comments so we can add some best ideas to our list.