There are different horse breeds with spots on their body.Many of us familiar with Appaloosa horse or any other breed.If you have spotted horse than spotted horse name should be your first choice.It is hard name your four legged friends with spots on his body.
Giving a name to horse depends on many factors like body appearances, breed specifications.pattern and behaviour of horses. Here are some spotted horse names for your stallion and Mare.
Famous Spotted Horse Names
There are some names associated with spotted horses like Carola, Galaxy and Razzle. These names are very common and everybody uses them. Many horse owners are even not familiar with these names so this list is best for them.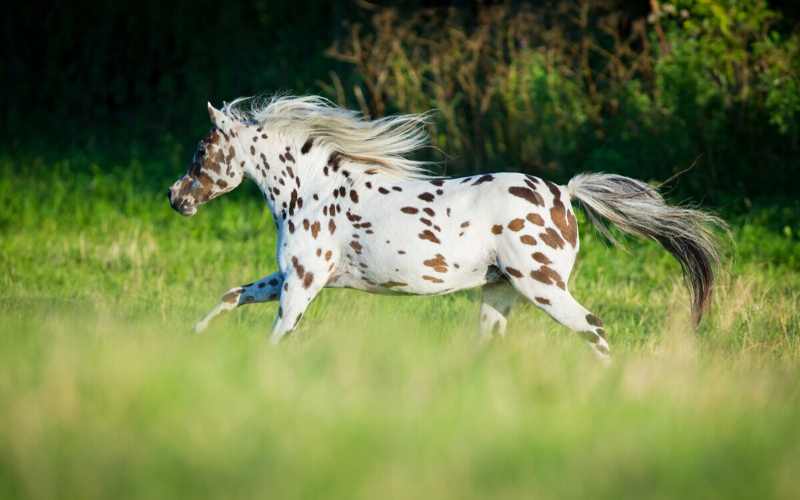 Spotted Horse Names for Mares
There is no difference between names of spotted horses either you pick for a mare of stallion. But these names are very specific for female horses.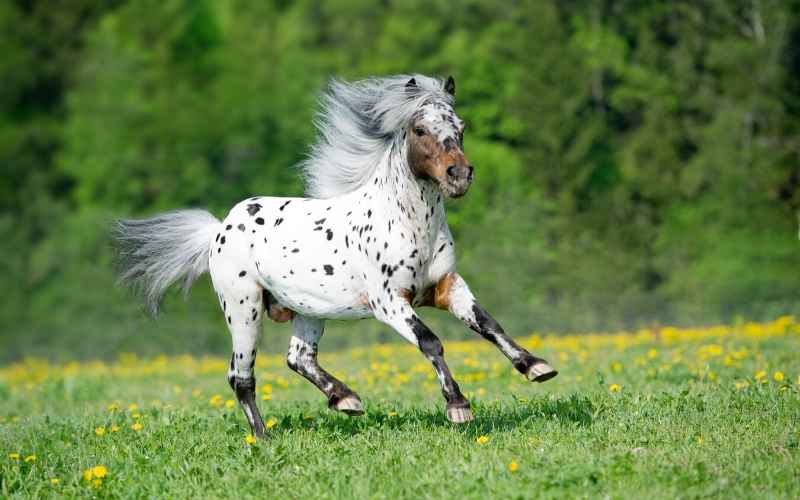 Spotted Horse Names for Geldings
Geldings always demand badass and tough names. The coat colour of many horse breeds is enough to name your gelding. Here are our top picks.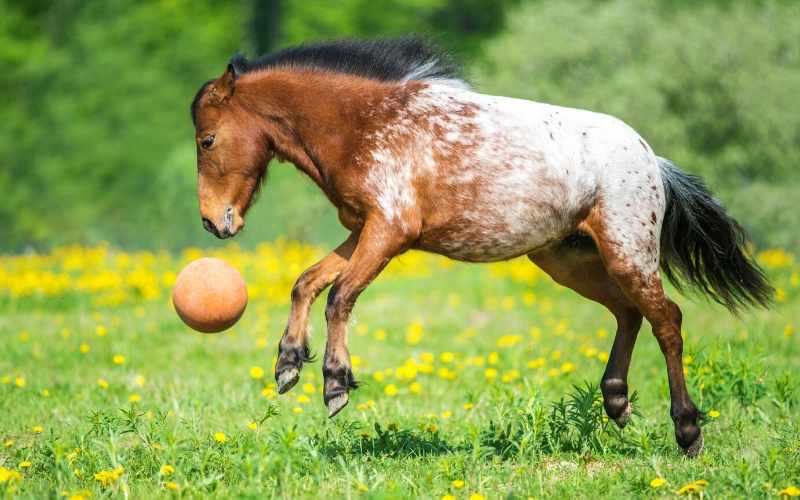 Spotted Horse Names with Meanings
Banzai
Spotted Hyenas from the movie  'The Lion King'.Best Name for your spotted horse. It is the best to name for the spotted mare.
Boggle
Boggle is a game with black and white letter. In the English language "Boggle" is a term for a person who is trying to imagine something.
Fleckie
This is the term for spots in the German language. Flecky is a name for the spotted mare. It is easy to remember the name.
Dice
If you have played a local game than should be aware with this small square object.It has differnet numbers on each side.
Brindle
Lovely name for your spotted stallion. It is a special term for streak colour of an animals fur. Easy to remember and badass sound.
Domino
First of all, this name comes to mind when we think about the restaurant. But this term is used in many games where black and white tiles are used.
Freckles
These are special pigmentation spots appear on different people's skin. Freckles appear in fair skin people.
Genet
Genet is best name for your female horse.It is small spotted animal with ring shaped animal.
Ticked 
Special Pattern with agouti hairs and a distinct band of colour. This appears like salt and pepper. You can use this name for your Pony, horse or donkey.
Skunk
A spotted chunk with a pointed face.The zigzag pattern of white colour spots on black coat. It is a catchy name if you have an appaloosa horse.
Yin-Yang
A term from Chinese Philosophy for two images interconnected with black and white colour which represent the concept of opposite forces.
Checkers
That was the name of Piebald horse near me. Actually Checkers is a board game with red and black circular pieces.
Damien
Damien Hirst was an artist famous for his spot paintings. His paintings got hype due to little and large spots.
Pinto
Pinto is a coat colour of different horses. It is mostly found in wild mustangs. Different shape and colour markings appear on Pinto's body.
Andromeda
Term extracted from Andromeda Galaxy Nebula. It is a mixed pattern of bright and dark stars. Best for fillies or mares.
Dapple
It is a coat colour of some horses. Mix with similar colour in the later stage of life. Dapple is the best name for geldings or male horse.
Daisy
Daisy is beautiful and colorful flowerr with spot in center.Daisy is easy to remember name for your crazy fillies.
Naming your Spotted Horse
There are many horse breeds with spots on their body. It is not easy to pick a catchy name for them. Here are easy tips which lead you to find the best name for your horse.
Check for breed of your horse.Here are some common spotted horse breeds.
| | |
| --- | --- |
| Appaloosas | Knabstrupper |
| Miniature horse | Colorado Rangers |
| Wild mustangs  | Nez Perce Horse |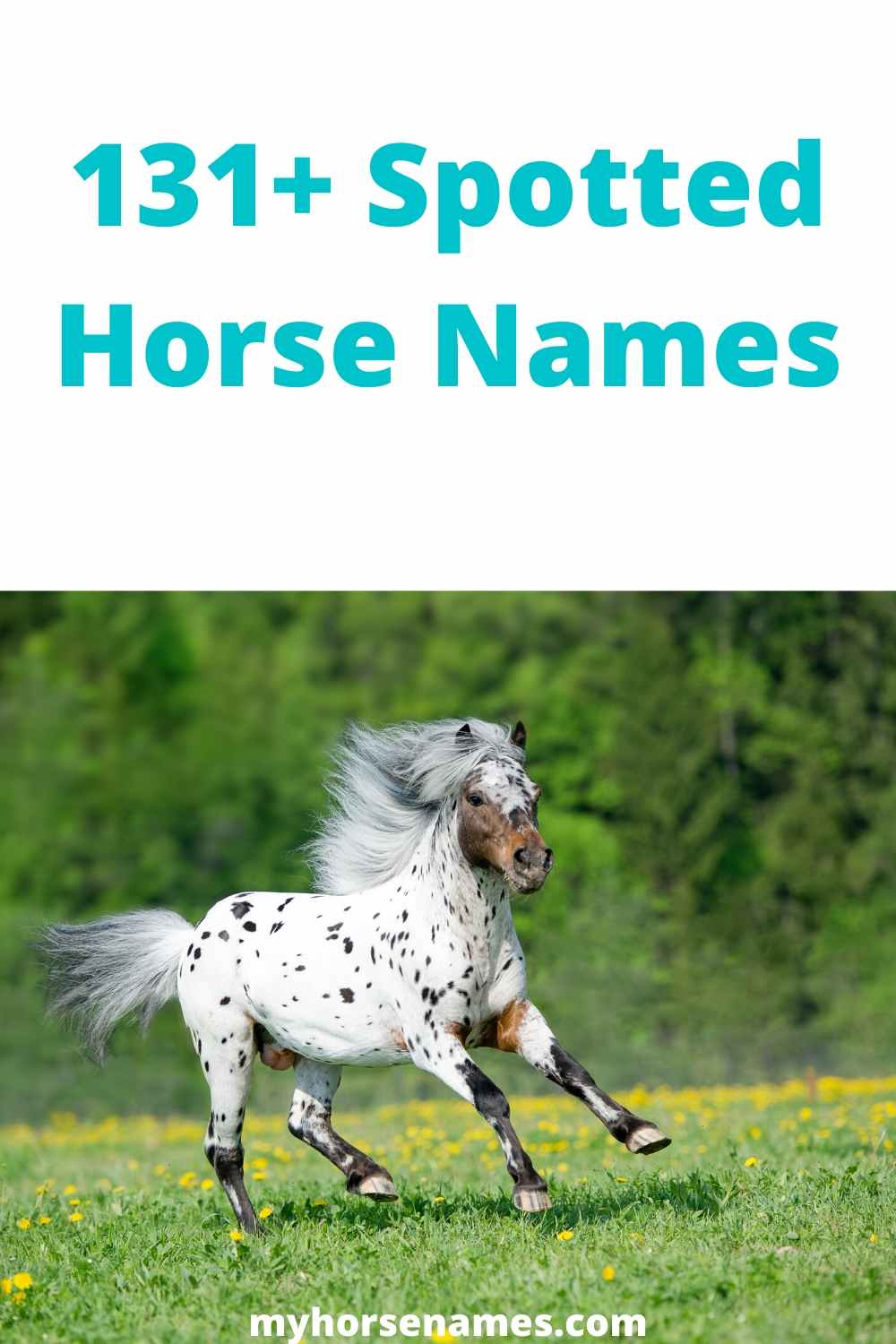 Most common is appaloosa horse. So you can choose Appaloosa horse names and Mustang horse names for any of your spotted breed.
Next, you can give the name on the base of your personal interest. Some owners love the badass name and some love to pick cute horse name. Give name on the base of appearance.
This list of names is a collection of best-spotted horse names from different sources. If you want to give any suggestion drop name in a comment.