Do you remember the time when we used to see horse carriages more often? Do you miss riding a horse carriage? Are you still a fan of horse carriage riding? But unfortunately, in this world of advancement, we rarely see a horse carriage passing by. 
The kids of this decade don't even know what it's like to ride a horse carriage? They see it as an "old fashioned and slowest way of travelling" or an "antique thing."
What to do if the child in you wants to recall the good old childhood memories? It's impossible, as the time machine only exists in movies, to go back in time to drive the horse carriage or enjoy the horse carriage ride. But fortunately, we live in a digital age where almost everything is possible. what makes you think you can not relive this situation in any way?
Games are an excellent way of living a particular situation digitally. So, some gaming options are specifically made for those who still consider the horse carriages a piece of art. If we search we can find millions of horse carriage games but not all of them are worth the precious time you spend on downloading and playing these games.
The horse carriage games that I'm "totally" addicted to right now are;
Pony Horse Carriage Transport
Farming Horse Carriage Transport Simulator
Horse Cart Carriage Farming Transport Simulator
The Horse Taxi City School Transport Pro
Horse Carriage Offroad Transport Game
To save you from disappointment and tiring "game selection" procedure let's discuss these games in detail as you can't judge a book by its cover.
Horse carriage games
As its name suggests, this horse carriage transport apk lands you in a beautiful greeny farm environment with a horse carriage.
 The player has to drive the carriage, avoid the crashes, pick tourists/kids/ passengers and drop them off at playgrounds, churches, hospitals, and sometimes different villages.
It looks and gives the feels of an old era if you have a thing for horses, horse carriages, and nature you will enjoy riding around with the sounds of nature.
Pros
Contains several horse buggies to choose from
3D sound system
Ancient city
Farm environment 
Cons
Picking up and dropping off, quite basic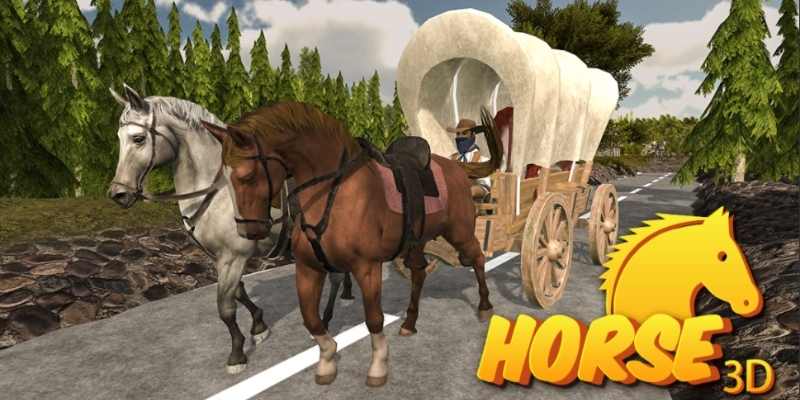 The farming horse carriage transport is solely developed to take the player in the era of horse carriage transportation. The game plot, graphics make it unmatchable to the other horse riding and horse carriages games.
The quests are loaded with tons of horse riding, uneven horse tracks, horse racing, and much more to keep it interesting for its players. The easy to play game lets you control the buggy you are riding with the help of on-screen buttons.
You have to stop the buggy, wait for the passengers to sit in, and then drive off to take them to their desired destination. Meanwhile driving you will come across farms, houses, forests, Mountains, and several other eye-catching sights.
Be the best driver, drive around the city/village professionally, avoid crashing things down to reach the next levels.
Pros
Look and feel realistic
Contains fog and snow
Easy to control the carriage
Contains interesting quests
Shows horse and buggy in detail
Cons
Lesser-known-got no reviews 
Horse cart carriage farming transport simulator apk is another famous horse carriage game that takes you through almost all the situations a horse carriage driver goes through.
 In this horse carriage adventure, you have to live the life of a village peasant stagecoach horseback riding jockey that drives passengers through happy village life.
You will be able to jump, ride, and dodge over the obstacles that while roaming around in the flat, curvy, steep paths, and seasides. To give the ultimate experience of being in the situation, before taking the horse for transportation you will have to go into the stable to wash, care, and give running practice to the horse.
The player will be rewarded with a joystick to control and keep the horse on the track. The horse will start moving forward as soon as the driver drag forward the joystick.
Pros
HD and 3D graphics
Contains 30 challenging levels
Contains 10 unique Victorian era ranch horse cart models
Cons
The Horse taxi city school transport pro apk is another adventure-rich horse carriage transportation game that challenges you to pick kids from school and drive them off to their destinations. The player has to amaze the passengers with his excellent carriage driving skills.
This adventurous game challenges it's players to complete the transportation mission on time to move ahead. The horse taxi city school transport pro is unique because the player has to manage the horse carriage in the heavy traffic. 
Besides, giving taking kids from and back to school, the player will have to serve as the hero in alarming situations. In the rescue mission, play along with your horse has to save kids from the fire. 
Pros
Contains various royal horse buggies
Best sound effects
Realistic graphics 
Cons
Hard to handle the carriage 
The horse carriage offroad transport apk game is another horse carriage game made for horse admirers. The player will be rewarded as a lead role of a horse cart driver.
The real challenge is to prove your horse riding skills and complete tasks within the given time. This game takes you on several missions that will help you in levelling up.
The horse carriage offroad transport apk offers it's players an opportunity to buy unique horse carriages from the store. Realistic missions, graphics, easily manageable controls put it forward as the best horse carriage game ever.
Pros
Realistic missions
Multiple horse carriage options
3D graphics
Contains music
Smooth controls
Cons
Bonus Tip
How can you download these Horse Carriage apk games?
You can find these games on the play store but if you want to play in apk version you can download the game from the trusted website then;
Go to settings
Enable unknown sources
Go back to downloads and find the apk file
Tap to install
Permit the phone by clicking "okay" to install the app
Launch the app
Open, play, and enjoy
My favorite?
I have spent a good amount of time playing all these above-mentioned horse carriage games I find all of them equally interesting and addicting. But If I have to name one Farming Horse Carriage Transport Simulator is my favourite one. The graphics, music, and everything about this game enchanting. It contains the most realistic weather that is a blend of sunshine, fog, and snow.
Conclusion
I would like to take a few more minutes to end today's discussion. Everyone's choice is different. Just because I find something interesting or playful doesn't mean you would too. There are tons of horse carriage games available you can find the best one for you by judging it through reviews and the content provided there.
If you want to find the one go-to game to kill your free time it's better to look for the options in the play store, list down the best ones, and compare the features to see what suits you. Happy Gaming!