Horses hold high physical and spiritual power that has helped humankind to carry their burden to another place, played the role of a faithful friend during wars, playful mate for your adventures, and a part of soulful healing therapy conducted for people.
After getting so much help from horses, we owe them something in return, and it includes providing the best healthcare service, love, and nutrition. When we say nutrition, it must consist of every required mineral and vitamin necessary to maintain their wellbeing.
In their diet, mineral blocks for horses are crucial to keep them healthy and anxious-free. It's not a new concept, but due to a change from natural environments to strict stables, a new formula for mineral blocks must be fed to horses to fulfill their nutritional needs of horses.
If your horse is on a hay or grass diet, then salts become vital to satisfy its needs.
How Mineral Salt Block is Beneficial to Horse?
Now a day, Equine specialists are creating palatable mineral blocks along with meeting mineral requirements: There are three keys ways in which highly balanced mineral blocks affect the horse.
Palatability
Taste is much improved in some advanced formulas because the Equine industries understand the weird moods of horses.
Bioavailability
Trace minerals and vitamins in advanced formulas have a better sense of when and how to release them according to the horse's needs. Targeted release of trace minerals avoids their interactions with reactive free-radicles
Feed Stability
There is a special bonding between trace minerals and other salt components in the block. This bonding prevents trace mineral clumping and inhalation in the feed. Moreover, specially designed mineral blocks retain their best quality over a long period.
Top 9 Salt Blocks for Horses
1. IndusClassic Himalayan Pink Salt
Best Indus classic is 100% natural with a pure and fine final product. It contains more than 80 minerals and traces which are very essential for livestock. It will help to replace lost electrolytes and enhance good health.
It is very hard for horses to bite off. It has a 3.5" long rope for strong hanging.
This salt is a great source of potassium, magnesium, iron, and other vital nutrients required for the horse's health. Salt is mined from the ancient Himalayan. Block has a pink color which is due to the presence of high mineral content.
2. Compressed Himalayan Salt Lick for Horse
Himalayan salts are the best ones in the whole world. Pakistan is the richest and producer of salts. If you want to feed natural salts without any side effects, always prefer Pakistani Himalayan salts.
No additional preservatives, additives, enhancers, or sweetness were added. It is enriched with 84 minerals essential for livestock and other animals. This salt is recommended for all livestock like cows, buffalo, camels, horses, sheep, goats, and deer.
Block has natural white shades which cause higher sodium and less mineral intake. It has curved edges with a smooth surface so animals can lick easily. A hole is present in the center for safe and easy mounting.
It is a more convenient and rich source of bioenergetic elements. It has some additional benefits like reduction in constant licking, chewing on fences, and stressful behavior.
3. EXPRIMIR Himalayan Salt Lick for All Animals
This block is mined from Ancient Himalayans. Salt contains all essential minerals necessary for a healthy diet. It contains all 84 minerals including potassium, magnesium and iron essential for your horse's health.
when animals will ingest this salt, it helps to maintain strong muscles and bones. It provides quick relief from aching and tired bones. Some horse owners always have a problem that their horses get dehydrated. Exprimir Himalayan salts make animals thirsty to drink more water for hydration. More water will reduce digestion problems.
It will help to replace lost electrolytes in animals which replenish electrolytes lost during hard work and facilitate the conversion of carbohydrates to energy at a cellular level.
This Himalayan salt is suitable for all kinds of livestock. They help to reduce boredom while giving to your horse.
A Himalayan salt block is resistant to rain and biting. There is no need for a metal block holder because a rope is placed between the block for easy hanging.
4. REDMOND – Rock on a Rope Unrefined Salt Rock
It mined from compressed mines of Utah. These mineral deposits are very ancient and were estimated before dinosaurs. This salt mineral block is a replacement for electrolytes and keeps bored horses occupied.
Whether you ride your horse competitively for the show, racing, eventing, or just a trial, this block will help you to maintain balance.
Redmond has a strong rope that can last 4 to 6 weeks. You can use it as a meal for your horse diet. The product is listed as Amazon's choice.
5. HijiNa Animal Licking Himalayan Pink Salt
The product is FDA approved and build with pure Himalayan salt. It is chemical-free and never fumigated.100% Pure ancient Himalayan salt. It contains all 84 essential minerals for healthy live including potassium, iron, and magnesium.
When Animals ingest this magical product, it will improve their digestive health. It improves brain and heart health.Hijina blocks release stress and improves bone growth.
It comes with rope so the need for the metal holder.Hijina is weather resistent so best for outdoor use.
6. Milliard 6 lb Himalayan Animal Salt
Milliard is the best and certified seed mined from the ancient Himalayas. This rock hard salt has many valuable minerals for a nutrient-balanced diet. Milliard makes horses thirsty. If the horse drinks more it will improve digestion and remove toxins.
Excellent replacement for electrolytes. It facilitates the conversion of carbohydrates to energy at a cellular level. It contains essential minerals including magnesium, iron, and potassium. Helps reduce boredom while giving your horse the nutrients they need
7. SALT GEMS 7.5 lb Himalayan Animal Salt
This Himalayan salt shines in the list due to price and affordability. It contains all essential 84 minerals including Magnesium, potassium and iron for a good diet.
It is a good replacement for electrolyte and consists of trace elements. It is all-natural and 100% Pure in salts. Salt gems improve thirst and appetite of your horse for healthy digestion.
If you have heavy-duty, running, race, show or eventing it will work as an electrolyte replacement. Block contains rope for easy mounting.
8. Talisker Bay Himalayan Salt Brick
The product founder claimed that it is the purest salt in the world. It is mined from ancient mineral mountain resources. Salt brick contains all essential minerals required for livestock.
The mineral block is very hard and can not bite off. It contains a long rope which allows you to hang it anywhere. Most people used it as a model but perfect for horses, deer, and other livestock.
9. Pharma Himalayan Stone Rock 
It is famous for its unique uncut design. It provides a natural look as mined from a natural resource. Pharma block is not cut or trimmed in any shape that's why it is larger in shape than other blocks.
Pharma Himalayan is specially made for horses and is very hard to prevent bite off. This block is weather resistant so you can hang it outdoor.
Pharma Himalayan contains all essential mineral elements required for a horse's better health. It improves digestion and thirst. It has only 6 pounds weight.
We will consider vital factors to keep in mind while selecting and feeding mineral blocks for horses. It's also important to see which composition is dangerous and unhealthy. Let's consider these important factors.
Mineral Block
Horses do need 1-2 ounces of salt per day to meet their sodium and chloride requirements if the diet contains all the vitamins vital for health. But if your horse is just feeding forage or hay, then a supplement for vitamins and minerals must be part of its diet. If you toss salt blocks in their forages daily to complete salt requirements, they still need trace minerals. 
You can say a mineral block is a human-made supplement formula that consists of trace minerals in a salt mixture. Although, the composition of mineral blocks varies depending upon the horse's breed, activity, and intake of supplements. Typically, it includes:
Molasses
Salt
Limestone
Dicalcium phosphate
Monocalcium phosphate
Vitamins
minerals
Composition
Mineral blocks include micro and macro minerals in the right balance. Macrominerals are required in large quantities, while microcrystals are required in small amounts.
Macro Minerals
Macrominerals are sodium, chlorine, magnesium, potassium, phosphorus, sulfur. Let's look at individual roles of minerals and health benefits for horses.
Phosphorous
Phosphorous makes up 14 to 17 percent of the mineral component of the horse's skeletal system. It strengthens bone and is crucial for bone growth. If a horse gets injured, then P will heal tissues by developing membranes and transfers energy to the wounded area. The importance of phosphorus with Calcium is undeniable in bone and skeletal growth. 
Horse owners are aware of its importance. They keep focusing on adding cereals, oats, forages, soybean to the horse's diet.
Calcium
Ninety percent of the Horse's Calcium intake goes to the skeleton and bones, and you can imagine its role. 20 g of Calcium is pivotal for strong bones of mature idle horses as recommended by The National Research Council's nutrient requirement for horses. We can increase Ca supplement up to 30 to 40 g depending upon the light to heavy workout, respectively.
Ca also is helpful in blood clotting, muscle contraction; in a nutshell, you cannot ignore it at any cost.
Legumes and clovers are rich in Calcium, while grass hays provide lower quantities of Calcium compared to the first two.
Sodium
Cattle owners never neglect salt importance for horses, from ages as it helps in digestion, nutrient absorption. Salt blocks are added to the horse's diet to meet its salt requirement. 
Sulphur
Sulfur deficiency can cause structural weakness in bones, tendons, ligaments, and hooves. But don't overdo sulfur dosage than 2 g daily per 100 grams of bo9dy weight; otherwise, it's harmful. It's mostly added to the diet in the form of supplements.
Chlorine
When we say chlorine, you might think of it as dangerous because of its usage in laundry, pools. But little do you know small quantities of Chlorine are essential for the horse.
It is in the form of the anion (a chloride) in the horse body, thus helps to maintain acid-base balance and is an essential component of Bile. It also aids in digestion.
Magnesium
Okay! If you don't wish that your horse embarrasses you in public or competition, then don't forget supplementing a horse with magnesium. It is crucial for the mental health of a horse, thus helping it overcome anxiety attacks.
Micro Minerals
Important trace minerals are Copper, Zinc, manganese, selenium, cobalt, iodine, iron. 
Trace minerals are essential to maintain a horse's metabolism, immunity, fertility, and good hair coat.
Trace minerals will enhance the absorption of other nutrients to make them available for the horse.
These also support connective tissues and support muscles in receiving oxygen.
Well, an ordinary horse owner cannot identify its mineral requirements and how much to supplement on a daily, weekly, or monthly basis. Only an Equine Nutritionist can guide you in every possible manner. So, always consult him before choosing a composition for the horse.
Challenges to feed Mineral Salt Blocks
Mineral blocks are 90 percent salt and 10 percent supplements, including trace minerals and macro minerals. There are obstacles while depending upon mineral blocks for horses.
First, horses usually do not enjoy the taste of the Red mineral blocks (that includes trace elements). You cannot force your horse to lick that red block, and you bought it very expensive from the market.
Secondly, there may not be enough mineral requirements to nourish the horse's body completely. No matter how much horse licks the rock, he is not showing any improvements.
Thirdly, if a horse somehow liked the rock taste, then he may not lick it regularly to balance his diet. While on the other side, he may just eat whole chunks at a time. They are weird!
Fourth, there is a rumour that these mineral and salt blocks initially made for cattle. Many believe that cows feel easy to lick rocks as compared to horses. Blocks are harder and left the horse tongue dry after touching. The texture and repetitive licking of rock may play a role in preventing its regular usage.
Fifth, horses of different species require salt composition unique to his breed and performance. So, you will have to research separately to find a suitable block for each of them.
Don't Forget Salt Requirements of Horse
If you have spent a lot of time, energy researching the best mineral blocks, then you should not forget that horse also needs salt. You may have spent enough budget buying valuable electrolytes (including zinc, copper, calcium, magnesium, manganese, etc.), but your horse is not well enough. Then add an adequate amount of salt to their feed.
Keep in mind, feeding salt plus electrolytes at the same time could result in the sweating of the horse. It mostly happens on a humid day or during a heavy workout. Make sure the horse drinks enough water, and his sodium intake is balanced.
Why Sodium Matters?
Sodium is an electrolyte that maintains water levels in the body because it holds water in the blood. Inadequate amounts of Sodium intake can lead to muscle paralysis (stiff muscle or trembling muscle). Its deficiency can also cause an increase in heart rate and anhidrosis (inadequate sweating).
So, if your horse is getting fewer amounts of sodium, it will prevent him from taking in a lesser amount of water. Ultimately, it could lead to the colic condition.
Related: Best Horse Riding Crop
Essential Salt Mineral Blocks:
There are multiple salt types you can choose for your horse.
Himalayan salt is the most popular salt with a high concentration of sodium and chloride. It also contains trace minerals like zinc. These are sturdy blocks, so don't worry, your horse will not try to eat them.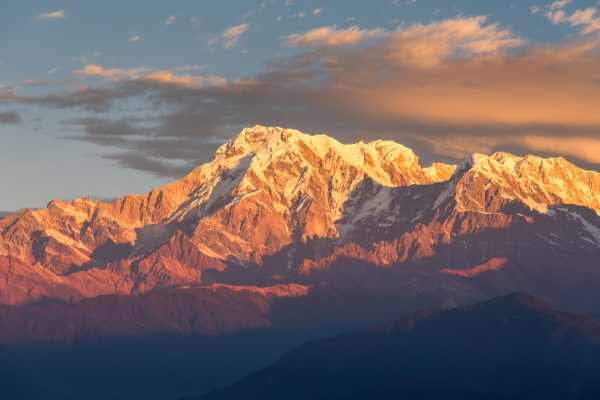 Redmond Salt block is now getting attention from horse owners because it contains most of the minerals in a salt mixture. Our soil is deprived of trace minerals due to aggressive farming, and vital minerals have been removed. Redmond is a natural sea salt and provides trace minerals that forage does not include.

It's a little bit tricky to find the exact composition that meets the mineral requirements of the horse. So, if you are passionate about your horse-keeping hobby, then you must do some research. Consult an Equine specialist who can give you quality suggestions.
FAQ's
Is a salt block good for horses?
Yes, every horse owner should allow the horse to lick salt blocks. Salt blocks help to maintain the nutritional balance of your horse. Salt block contains essential minerals which are daily need of horses.
Can horses eat too much mineral block?
Rare if horses consume so much mineral block, they will show some symptoms. Diarrhoea, colic and weakness are some common symptoms. Hang mineral block with rope and allow him to lick for some time. Always purchase hard mineral block which is not breakable.
What is the best salt block for horses?
IndusClassic Himalayan Pink Salt
Compressed Himalayan Salt Lick for Horse
EXPRIMIR Himalayan Salt Lick for All Animals
Conclusion
A horse owner can not decide "best salt block" without looking at buyer guide. We discussed 9 best mineral salt blocks with pros and cons. Decide your favourite on the base of price and user experience.