Do you own a silver horse or impressed by this beautiful coat color. Silver dapple is basically a dilution gene that affects only black coat color. This gene lightens black pigment and makes no impact on red. The same color is called taffy in the Australian region and dapple silver rest of the world.
Naming your silver horse is very easy, as you can pick names from black, grey, or white shades. Here are some naming ideas for silver horses.
| | | |
| --- | --- | --- |
| For Stallions | For Mares | For Geldings |
| Silver Charm | Dusty | Steelwool |
| Tapwirt | Dumbo | Grizzly |
| Coors | Tornado | Mercury |
| Storm | Tajo | Sterling |
| Ash | Mai Tai | Glacier |
| Granite | Claymore | Willow |
| Check all | Mushroom | Crystal |
| Silver man | Sharky | Silverball |
| Phantom | Hazy | Gunner |
Famous Silver Horse Names
Native Dancer – Native dancer is a very famous thoroughbred from history. He made an appearance on television and won races for three consecutive years. Native dancer ranked 7 in the Top 100 racehorses list by blood horse magazine.
Spectacular bid – Another old grey or silver color horse from history who won the famous race of dirt. He won 26 races out of a total of 30 in his career. Leading from the history, spectacular bid won laurel futurity and champagne stakes when he was just two years old.
Stardust – A beautiful horse ridden by Randolph Scott in dozens of movies. I did not watch more beautiful horses than stardust in movies.
Silver Charm – A pure silver horse who won Preakness stakes and Kentucky derby in 1997. There was a traditional world cup in Dubai named the ''Dubai world cup'' where silver charm won with distances. He was foaled in Florida and sired by the famous silver buck.
BuckPasser – Buckpasser was a bay horse who won 9 out of 11 races during his career. He awarded with a horse of the year one time. Bucpasser was brother to many horses that won stakes. He was bred to the fourth generation to give Teddy.
Bamboo Harvester – A talking horse from Mister Ed who entertained the audience with his voice habits and brilliance.
Tapwirt – Another dapple silver breed from history. He was an American thoroughbred who won Belmont stakes in 2017. He performed in many local races and has a brilliant record.
Pebbles – A beautiful filly who won 8 races out of 15 in her career. She became the youngest to win eclipse and champion stakes. Pebbles won breeders cup turf in her shiny career. She was a chestnut filly who bred in England.
Female Silver Names
Here is the list of silver names for fillies and mares.
Dusty
Crystal
Bullet
Carbon
Blade
Dumbo
Earl grey
Roof
Argenta
Sky
Dusty
Tornado
Rajat
Cobalt
Steelwool
Mai Tai
Gris
Luna
Storm
Rain
Coors
Frost
Claymore
Ash
Ghost
Greyjoy
Silver girl
Grizzly
Mercury
Heather
Mushroom
Nickles
Hazy
Sharky
Meatball
Skye
Sterling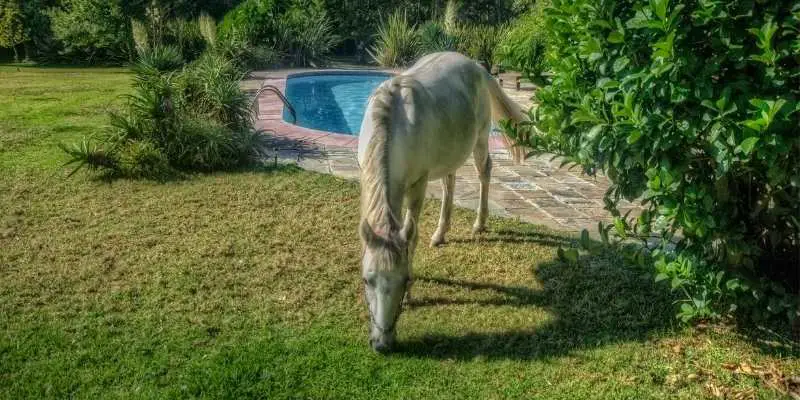 Male Silver Horse Names
Here are some naming ideas for stallion or geldings .
Sledge
Steel
Stain
Glacier
Granite
Cyal
Willow
Oyster
Pewter
Liadan
Shark
Silverman
Ghost
Poppy
Heather
Silverbell
Phoenix
Slater
Twinkel
Tinsel
Checker
Patches
Zebra
Dusky
Frost
Lunar
Midnight
Thunder
Twister
Fliper
Mouse
Buckles
Scamp
Dumbo
Kamala
Thumper
Earl grey
Gunner
Phantom
Silver Names for horses from other Languages
Ash – Remaining charcoal after fire
Zillara – Silver in the Basque language
Plata – Name for silver horses in the Spanish language
Cinder – Combustion remainings
Dove – Best name for a female horse with silver color
Siva – Another mare name in Croatian
Grigio – Name for grey in Italian
Grizzly – A silvery color appearance
Grau – Grey color in German
Lustre – A gentle shin in color or fade
Gris – Gray in French
Fidda – Maltese term for silver
Cawl – Grey in Somalian language
Arian – Silver in the English language
Abu Abu – Grey color in Indonesian
Casper – Term for the friendly ghost
Silver horse Names from nature
Blade – A piece of knife or sword
Mint – A beautiful place where coins are produced
Silber – the German name for silver color
Bhoora – Name for grey in Urdu or Hindi language
Tinsel – A silver color decoration on Christmas
Shimmer – Heatwave
Polaris – North Star
Chico – Chicu or Norte chicu was a silver rush
Kalso – Columbian Silver Rush
Nasa – Inspiration from Nasa Mine
Slocan – Another Columbian silver rush
Telluride – One of the biggest and largest silver mines in the world.
How to Name your Silver Horse?
Do you want to take inspiration for your silver horse? First of all, you should know that it is only coat color not associated with any specific breed. Here are few tips to name your silver horse.
There are few breeds where silver coat color appear. Here is few famous ones with silver color.
Rocky Mountain horse
Shetland pony horse
Welsh mountain pony horse
Tennessee walking horse
Icelandic horse
Another option is to pick names from the color and appearance of horses like cute names are good for mares and badass names perfect for male horses.