Donkeys are always funny. There are a lot of memes and jocks following them funny. A meme or pun can not add value to some donkey quotes that will add taste. Here are the top 17 funny Quotes.
"You might have seen a housefly, maybe even a superfly, but I bet you ain't never seen a donkey fly! Ha, ha – Eddie Murphy
" If a donkey bray at you, don't bray at him" – George Hobert
"I do believe that the party has a bunch of elephants running around in donkey clothes." – Al Sharpton
"I've got kids, goats. My wife always wanted a donkey, so I bought her one" – Jason Momoa
"Donkeys are the most misunderstood and abused animals around the world." – Bonnie Jo Campbell
"If somebody tells you that you have ears like a donkey, pay no attention. But if two people tell you so, buy yourself a saddle" – Sholom Aleichem
" I lived in a hut with no roof, and I rode to school on a donkey. I used to shoot birds with a slingshot to cook for dinner. Now I prefer to get my food from KFC" – Wyclef jean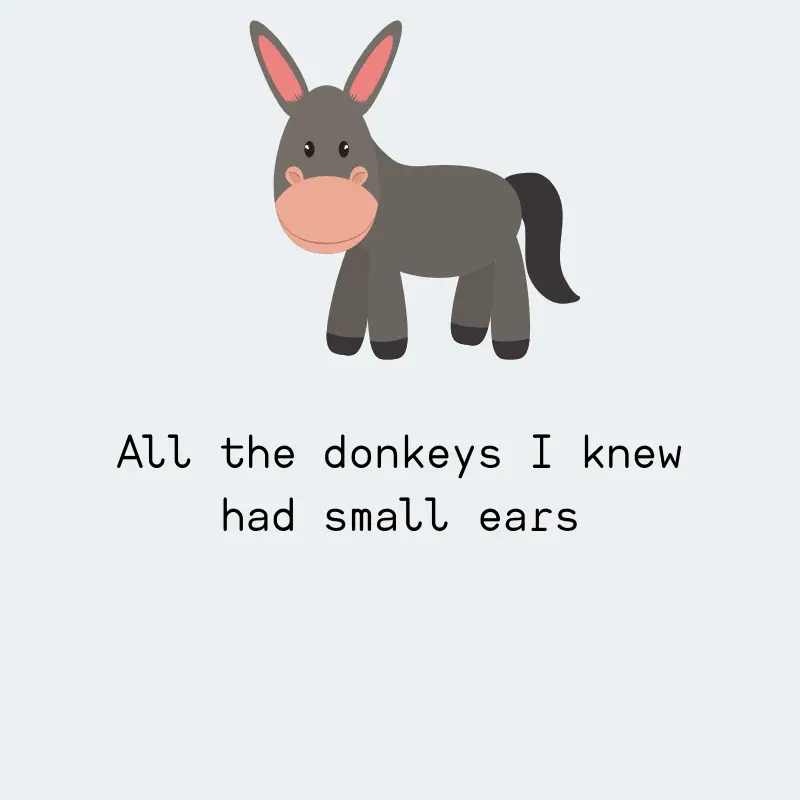 "Learning without wisdom is a load of books on a donkey's back." – Zora Neale Hurston
"Based on my experience, it's considerably difficult to force a donkey into doing something it perceives to be dangerous for whatever reason" – Maurizio
"The old grey donkey, Eeyore stood by himself in a thistly corner of the Forest, his front feet well apart, his head on one side, and thought about things. Sometimes he thought sadly to himself, "Why?" and sometimes he thought, "Wherefore?" and sometimes he thought, "Inasmuch as which?" and sometimes he didn't quite know what he was thinking about." – A. A. Milne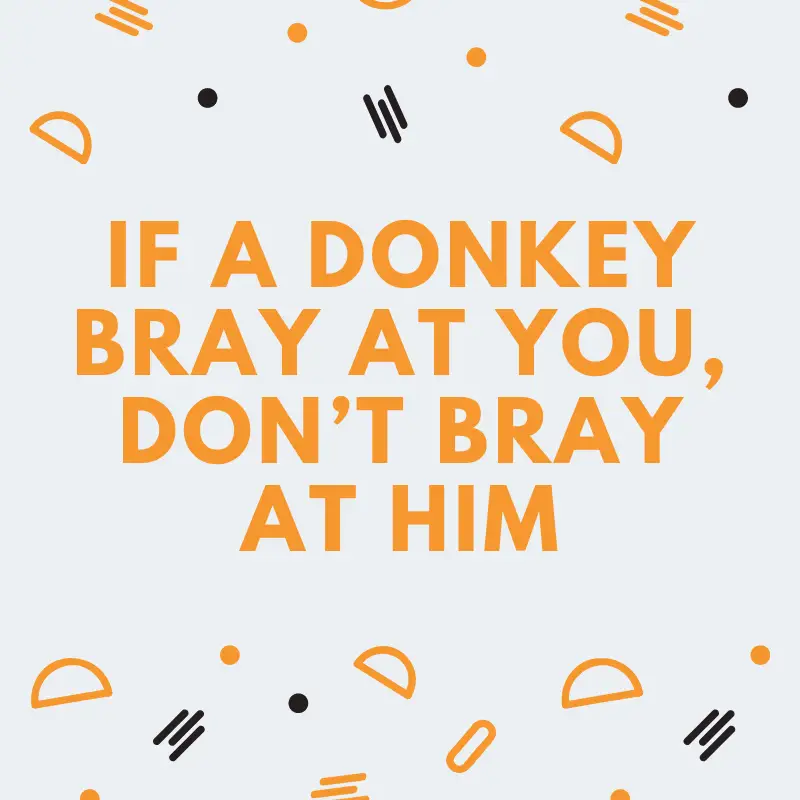 "There is no glory in outstripping donkeys." – Martial
"A donkey is a very useful beast of burden" – Lawrence Wright
"All the donkeys I knew had small ears!" – Mehmet Murat Ildan
"Neither an ox nor a donkey is able to stop the progress of socialism" – Erich Honecker
"I am here, come closer," the old donkey said with her eyes. "I will mother you." – Katherine Dunn
"Dangling a carrot in front of a donkey—or anyone else for that matter—is not nice, and not fair, unless you eventually plan to give it up to them." – Vera Nazarian
Final Words
These funny donkey quotes are going to add some smiles on your face. This list is from horse or donkey owners. Drop your favorite quote in a comment.